RS Tech
RS TECH INDUSTRY
RS Tech is an innovation-oriented enterprise in the field of automation. It has partners in United States, Germany, Japan, Brazil, Mexico and other places.
RS Tech, with a total staff of about 1500 people, is mainly committed to customized automation equipment, high-precision measurement equipment, industrial vision systems, human-computer interaction systems and other intelligent manufacturing solutions. Our equipment, from manual to multi-level automatic production line is all readily available. With our expertise and proprietary manufacturing process, we have become a leading manufacturer of similar products in the world.
Continue to Go Beyond With International Thinking
As an automation company with strategic thinking, we have customers and partners all over the world. We will make full use of the local unique advantages and capabilities to provide customers with the best solution.
Based on the accumulation of years of technical experience and the constant pursuit of first-class technology, we are fully capable of developing reliable solutions.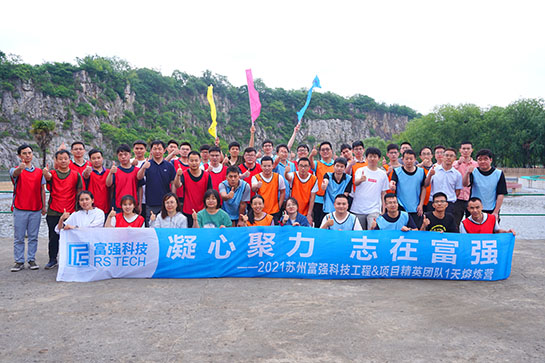 Always Oriented to Customer Requirements
We will discuss with customers about every single detail to make the best solutions.
We are focused on satisfying the special needs of customers, rather than blindly concerned about some technical restrictions.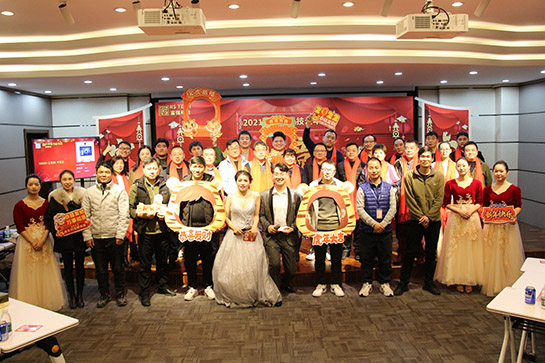 Speech by Chairman
Victory Precision, Makes A Brilliant Future!
RS Tech, the subsidiary of Victory Precision, is the pioneer in smart manufacturing. RS equipment is not only used for consumer electronics, automobile and intelligent warehousing, but also new energy, LCD industry and CNC processing. RS also cooperates with several scientific research institutions to develop world's leading intelligent manufacturing equipment.
RS cooperates with the world's largest manufacturers of communications products, exporting products to Asia, Europe, America and other places.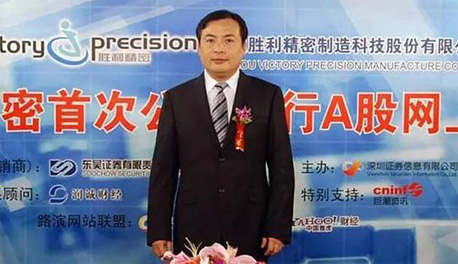 RS focuses on:

Customer requirements

International thinking

Innovation

Reliability

Quality

Cost optimization
corporate culture
Make it Better
We work hard every day, make it better than yesterday, because remaining unchanged is retrogression. All the approbation we received becomes the wheels of progress.
International Thinking & International Team
International thinking and international team is the driving force of RS, efficient, innovative, high quality and reliability are the principles of RS management team.
Success Makes Pleasure!
Every drop of our sweat, there will be a return! We get great sense of achievement from our effort and the success it brings!
Success Makes Happy Life!
Every return we get makes us feel happy! We enjoy the satisfaction of success and the life after work!
Happiness

—employees happiness, customers satisfaction

Speed

—High efficiency, Excellent service

Innovation

—All-involvement innovation, striving for excellence

Learning

—Work hard, Forge ahead

Harmony

—Team work, Win-win cooperation
Production capacity
RS Tech, which integrates R&D, sale and service, is a supplier of automation systems and solutions. Our products include customized assembly equipment, inspection equipment, robot application equipment smart factory, etc. Our solutions apply to consumer electronics industry, automotive industry, home appliance industry, LCD industry, medical industry, intelligent logistics industry.
After decades of continuous innovation and accumulation, we have got achievements in software development, visual application and intelligent manufacturing application. We firmly believe that every drop of our sweat will have a return.
Design Capability

RS has a team with more than 500 engineers who have rich experience in automaton industry. We are capable of providing the best solutions for customers.

Software Development Capability

RS has its own patented automation control software and control systems. Through years of technology accumulation, RS has strong software development capability to provide software solutions for customers from different industries.

Vision Development Capability

Visual technology development is our main focus. Our visual application development team can provide you with comprehensive solutions and services.

Quality Assurance

We never allow any negligence in quality restriction. We focus on every single detail from design to production and shipment.

Processing Capability

Processing equipment is key to precise mechanical parts, we have imported from abroad, high-precision CNC equipment, with experienced operators, to make these parts come out.

Assembly & Debugging Capability

Experienced assembly and debugging engineers assure great product quality. There will be a meeting before assembly to discuss the main structure and emphasis of the product, making sure it would be finished in time and with quality.