Non - standard assembly automation
We focus on assembly of automobile parts. At present, many parts manufacturers have their own production systems, which require the match of automation equipment and software. RS tech, with related experience more than 10 years, is totally capable of providing solutions of assembly inspection and system integration.
We can provide the following equipment and the corresponding automation integration solutions, you can communicate with our business personnel and technical engineers, believe that we can meet your different needs.
Foundry industry related automation
In recent years, the cast industry is facing serious problems of labor cost rising, high labor intensity and safety accidents frequently happening. Many manufacturing enterprises try to pull through these problems by automation. RS Tech, with 10 years accumulating of technology and experience, is able to provide customers with solutions from parts casting, assembly, testing, packaging, and storage.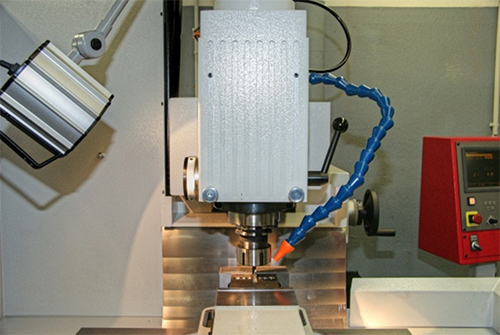 We have cooperated with KUKA, who has strong experience in the casting industry, so we can simplify many steps in the casting industry through:
• Quicker loading and smaller space
• Higher speed and safety level even in complex operation
• Almost 100% usability
• Optimized Takt time
• Process reliability
• High productivity
• Integrating line guide and holder
case
RS Tech has made automatic cast systems consisting of robot pouring station, loading station and polishing station. It uses the robot to replace human pouring, products loading and unloading, floating spindle for polishing. It solves manual polishing problems of high repair rate, low efficiency and dust hazard to human bodies, applying to manufacture of aluminium alloy castings.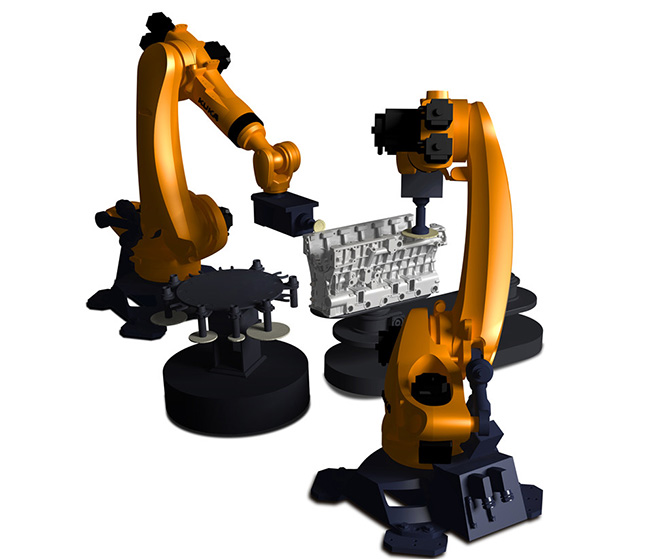 The line consists of: engine cylinder line roller (2), four (2) grinding machine, four mill feeding robot (1), the lower conveying roller (1), robot grinding unit (2 sets), grinding unit feeding robot (1), 3 sets of visual system and artificial fill station etc..

The line can be compatible with grinding 6 engine cylinder, can realize the mixed production line, the robot is equipped with a gripper library, can realize the fast switching starting point; the robot grinding unit adopts an integrated structure, through the exchange of the workpiece table, save time, improve efficiency, and reduce noise, dust and other advantages.

In the production line before the customer needs 50 to three class deburring, grinding work, now each class need only 2 employees, three class a total of 6 operatives can complete all the work, one is responsible for feeding, another is responsible for fill and feeding, all the other the work was completed and four grinding robot. Greatly reduce customer costs and improve efficiency.